Schools and colleges are utilising our huge network of volunteers and suite of resources to provide employer encounters that are meaningful and meet Gatsby Benchmarks, both face-to-face and virtually.
School and colleges can create multiple employer encounters throughout the year for free to embed an impactful and engaging careers programme into the curriculum.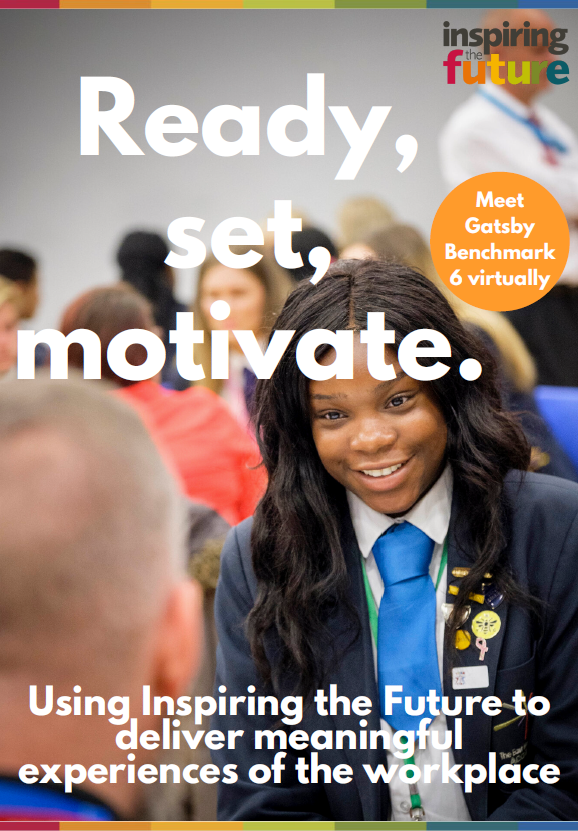 Access our new step-by-step guidance and accompanying webinar to organise virtual experiences of the workplace (Gatsby Benchmark 6).
What are the Gatsby Benchmarks and how can we help evidence them?  
The Department for Education adopted the Gatsby Benchmarks as the best practice model for delivering effective careers provision. With a network of thousands of employee volunteers from the world of work, Inspiring the Future can help schools evidence meeting benchmarks 3 through to 7.  
Learn more about using Inspiring the Future to meet the Gatsby Benchmarks.  
Benchmark 3 Addressing the needs of each pupil:
Whether you're looking to raise aspirations or engage the disengaged, schools & colleges can connect with relatable role models to meet the needs of their students by using our advanced search function to filter for specific employees from the world of work. For example, schools can filter for volunteers by job title, industry sector or volunteers who have experienced working with a disability.  
 A secondary school in Derbyshire used the search filters to match virtual mentors with their students based on their career interests.  
Benchmark 4 Linking curriculum learning to careers:
To complement subject lessons in school, schools & colleges can search for volunteers who work in particular sectors or who use specific subjects in their role and invite them to motivate and inspire their young people. For example, why not invite volunteers with unconventional roles in Healthcare to speak to your Health & Social Care students about the subjects that were useful to them at school and the pathway they took?  Check out the icould videos and search by subject type to complement live activities.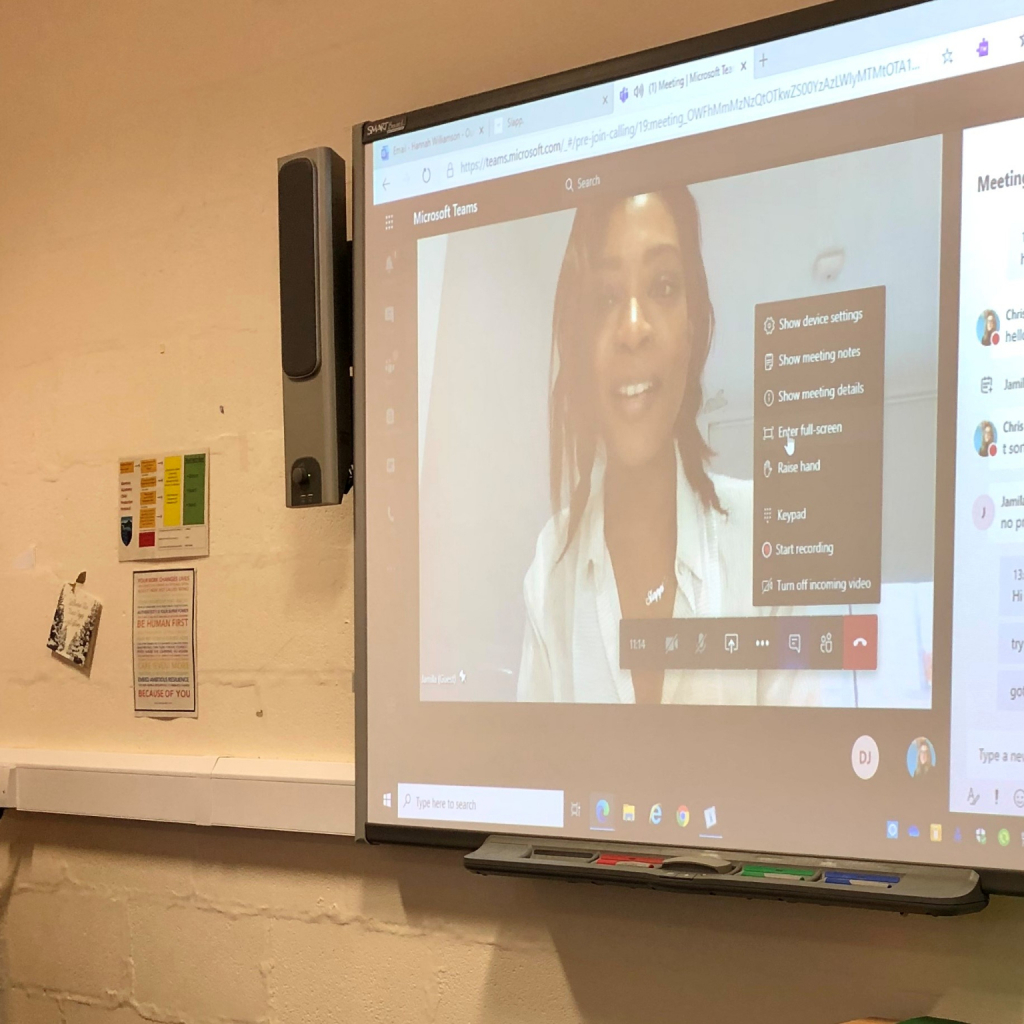 A secondary school in Aberdeenshire helped students see the relevance of curriculum learning by connecting virtually with a volunteer in the Fashion industry. Read the full story here.
"Working with partners that have first-hand experience of working within their industry brings authenticity to the learning of our pupils."  – Chris Dunhill, Kemnay Academy
Benchmark 5 Encounters with employers and employees
: 
Inspiring the Future is all about helping schools set up encounters with employers and employees and it's the research from the charity Education and Employers that helped make the economic case for doing this. Schools can use our interactive mapping to connect with volunteers who work locally as well as those in sectors and areas of the UK you wouldn't normally be able to access, by choosing from our huge pool of over 10,000 virtual volunteers. Teachers can choose from a range of activity ideas– from virtual Career Insights talk with one volunteer to larger scale in-person activities like Careers Fairs and Speed Networking events.  
Access our previous Teacher CPD Webinar recordings which run through a step-by-step demonstration of how to create meaningful encounters with employers to meet Gatsby Benchmark 5. 
"This tool has been excellent; we now have a wide selection of volunteers from all sectors and backgrounds." – Jo Carroll, Southborough High School 
Benchmark 6 Experiences of workplaces: 
When creating an employer encounter, schools can invite employers to host work experience, workplace visits or job shadowing. We put the power in the hands of schools to determine what works for them and their students.  
To provide virtual experiences of the workplace, explore our 'Ready Set Motivate' guidance and accompanying webinar which outlines how you can use Inspiring the Future to meet benchmark 6 virtually, virtual workplace encounters you can organise, and what other schools are doing to creatively meet this benchmark. 
Tips for meeting this benchmark virtually include:
Meet the needs of your students by using the Inspiring the Future portal to search for relatable role models.
Meet a range of employers by organising live virtual encounters, exploring videos from range of job types on icould and accompanying this with Inspiring the Future pre-recorded activities.
Provide two-way interaction by asking students to prepare questions before your encounter and utilising the chat function during an activity.
Get students to complete a task and receive feedback on it from the employer 

by choosing a task from our menu of work-related tasks and creating a virtual activity for employers to feedback on said task. Tasks could include:

 

For a marketing or communications role, design a new brand for your school or college with a new name, logo and slogan

 

For a HR/management role, create a plan for a virtual team-building day for your team as if you are co-workers that are working remotely

 
"I think the guide is excellent. From running similar employer events and reading VWEX guides I think your guide is one of the best. It is clear, sequential and I really like the real-life examples." – Lorraine Petherham, Ursuline High School Wimbledon
Benchmark 7 Encounters with further and higher education: 
Volunteers specify whether they took an academic or vocational route and/or are able to speak about apprenticeships. Schools can therefore invite volunteers to share their experiences of a range of career pathways. Why not plan pathways Career Insight Talks for students approaching transitions, to shine a light on the range of career pathways available? Ask volunteers to share:  
The pathway they took, the subjects that were important to them at school and the skills they have most needed in their career

 

Their experience of going through big changes and building resilience, for example settling into a new school/job 

 

What advice they would have given their 16 year-old self before starting college

 
"It opened my eyes about different areas of work and other ways of getting there."  – Student after interacting with Inspiring the Future volunteers 
Sign up to start connecting with employers
Email us at enquiries@inspiringthefuture.org if you'd like to know more about meeting the Gatsby Benchmarks.