Use our free resources created with teachers to help plan activities with workplace volunteers:
Step-by-step guides on how to run activities such as speed networking, careers fairs, CV workshops and mock interviews
Top tips for teachers and careers leaders on using your account and interacting with volunteers
Guides on how to embed volunteers into your curriculum, including subject teaching
Ideas on different ways to use Inspiring the Future, such as assemblies and drop-down days, time-tabled lessons, and lesson starters, as well as how to complement your existing activities.
Toolkits to prepare your students for activities and to support reflection
Guides for virtual activities, including information on tech platforms and safeguarding
Access resources and start planning your volunteer encounter: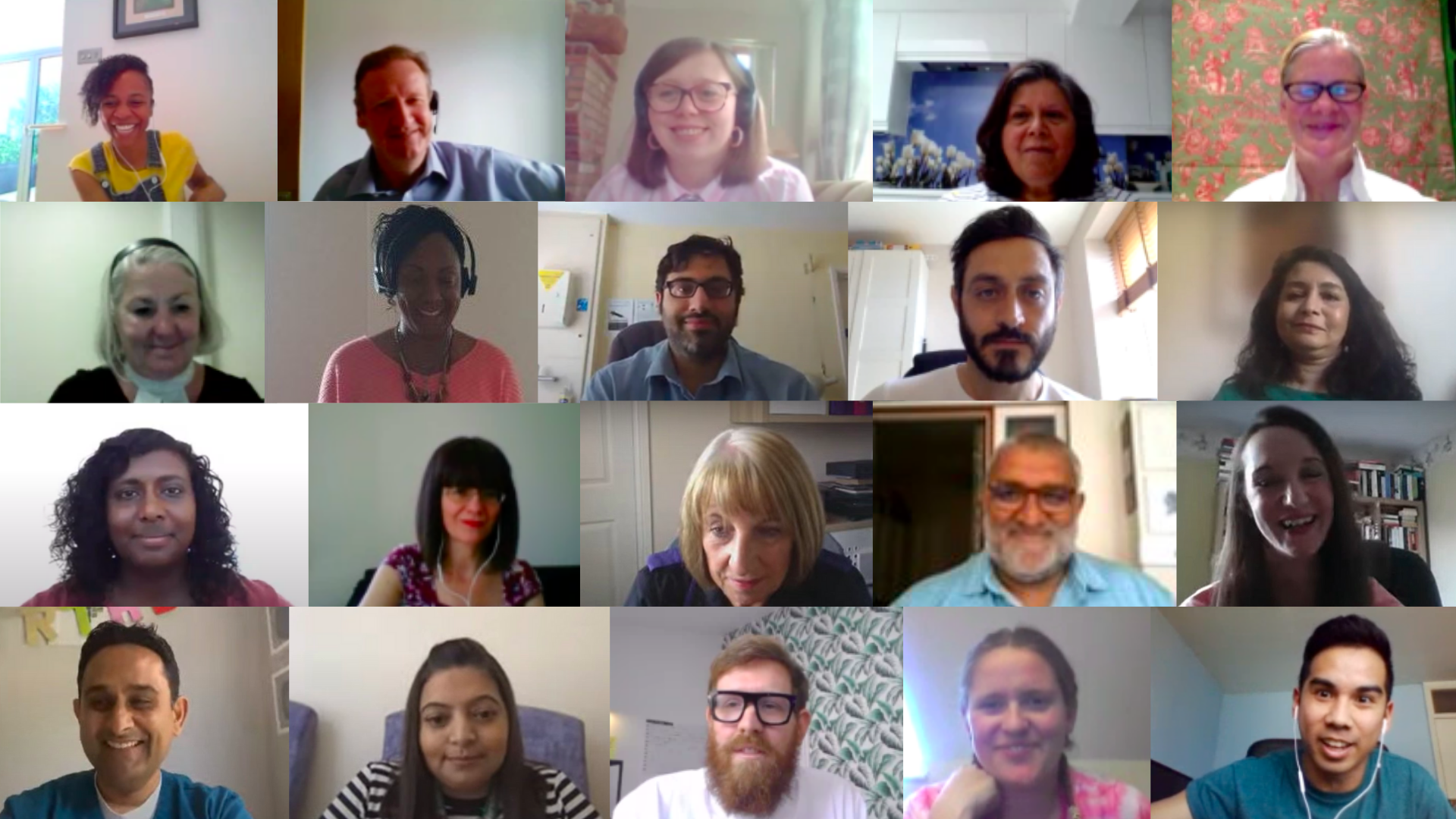 Volunteers taking part in a virtual session.
Activity ideas: year 7 to post-16
Tailor any of the below activities to fit your students' needs and interests.
Year 7: At this age, it's good to expose students to a wide range of possible careers. Activities can include:
Career speed networking
'What's My Line?' assemblies to guess volunteer jobs
Assembly or classroom talks
Year 8: Continue broadening horizons and challenging stereotypes through activities such as:
Career talks from volunteers
Career speed networking
Apprenticeship volunteer talks to introduce this pathway
Year 9: Volunteer insight sessions can help with inspiration and option choices via activities like:
Careers fairs
GCSE options choices
Volunteer talks at option or parents' evenings
Career talks and workshops in the classroom
Year 10: Help to motivate and prepare students for exams and work experience via:
Mock interview and CV workshop sessions
Employability skills workshops
Pathway and sector insight talks
Speed networking to continue broadening horizons
Year 11: Activities at this age can help with motivation and destination choices post 16. Examples include:
Careers fairs
Sector-focused insight talks
Pathway-focused insight talks from volunteers who took an apprenticeship, started their own business or went to HE.
Post 16: Bring in volunteers and employers to help prepare students for next steps as well as motivating for exams. Ideas include:
Application and interview workshops
Sector insight talks
Workplace visits
Job shadowing
Find out more