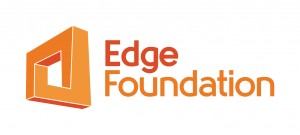 One of our volunteers has gone the extra mile to help young people engage with the world of work by hosting a workplace visit at the University of Westminster Psychology department. Volunteer and Senior Lecturer in Psychology Deborah Husbands invited 27 year 9 students from Hornsey School for Girls who have chosen psychology as one of their GCSE options to enjoy a day of activities and learn more about the ways their current studies can be applied to their futures.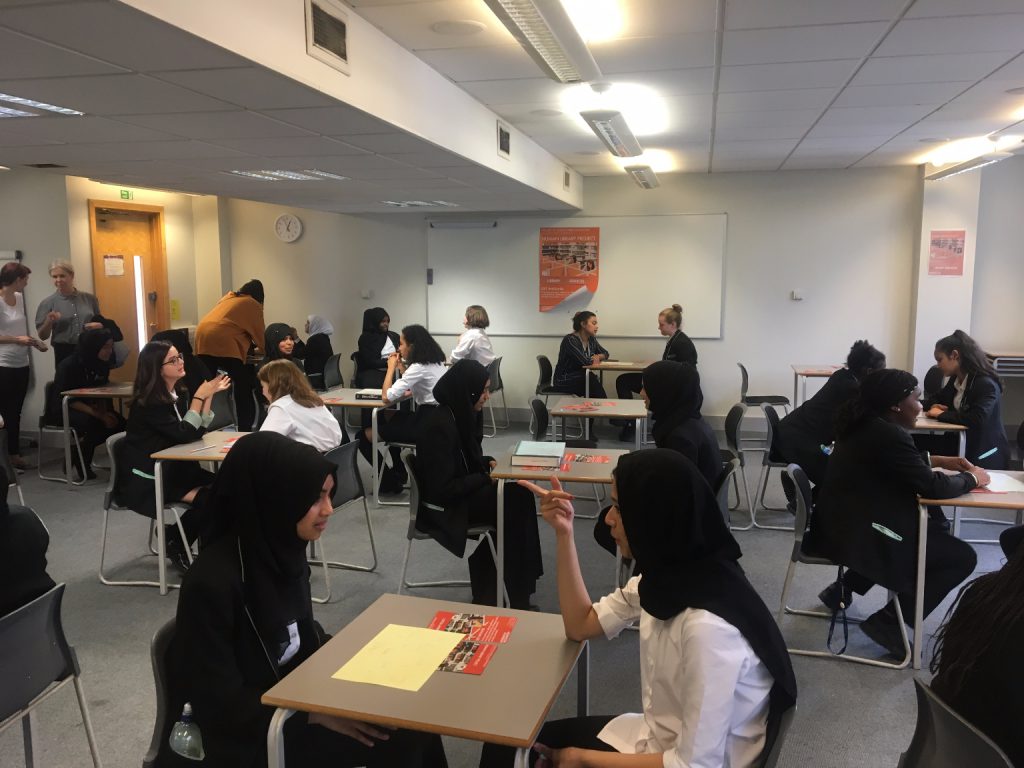 Deborah was introduced to the girls at the launch of the Career Footsteps programme, run in partnership with the Edge Foundation, at Hornsey School for Girls in December. The aim of the Career Footsteps programme is to introduce young people to a wide range of vocational, technical and practical routes into work as well as to help them find out about possible careers they may not have known existed.
The visit started with a welcome speech from the Head of Psychology Professor Damien Ridge, followed by presentations from Dr Haiko Ballieux, Dr Jay-Marie Mackenzie and Dr Catherine Loveday in which they explored their personal experiences of working in the world of psychology and their research. The students then took part in a variety of practical sessions, including a body transfer rubber hand illusion, a lie detector test, puzzle based activities and mock interviews. Furthermore, the young women engaged in a Human Library activity where they were asked to think of a book title to reflect the way they view their body, encouraging them to think positively about themselves whilst enhancing their understanding of the practical applications of their school lessons.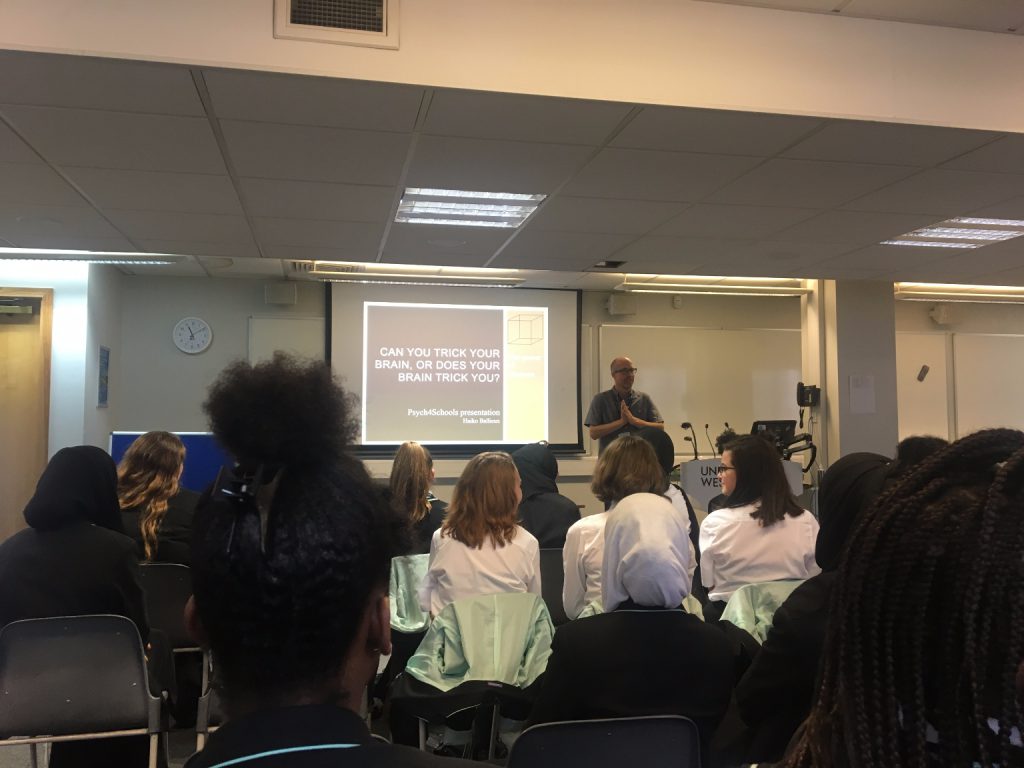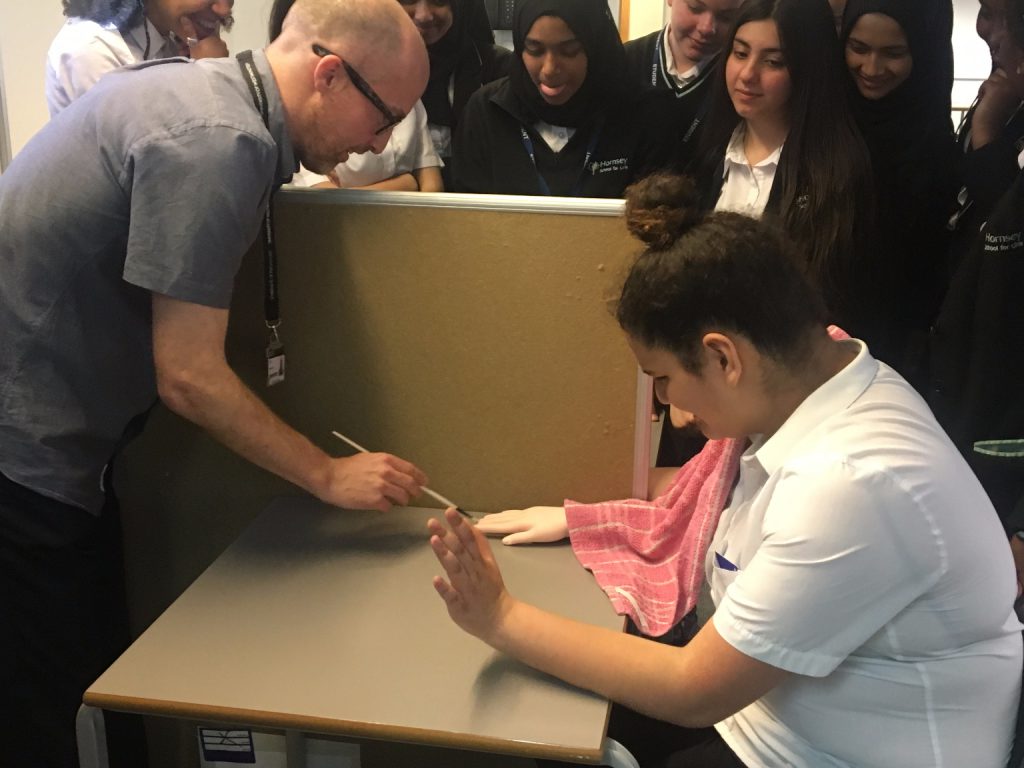 Jayne Phenton, who leads the Edge Foundation's Career Footsteps Programme said:
'This was a great event and a wonderful opportunity for these students to see theory being put into practice and the relevance of their studies to the work place. The girls' enthusiasm was so palpable it illustrates the importance of a flexible curriculum to enable young people to pursue their interests and ambitions and fulfil their potential. Edge would encourage all schools to build links with local employers and organisations to help support their careers advice and support programmes.'
Professor Damien Ridge added:
"The pupils came alive as they participated in teaching led by our friendly and knowledgeable teaching staff in Psychology. Students were fascinated by accounts of how staff got into forensic psychology, demonstrations of the "Rubber Hand Illusion" and proof that ordinary speech is a kind of musical achievement. We hope to expand this offering into an annual event involving more schools and more engagement with Psychology."
Zeeshan Ali, Assistant Head at Hornsey School for Girls, said:
"The recent visit to the Psychology Department at University of Westminster, was a truly enriching experience for our Year 9s students. The hands on workshop, stretched our students and they were totally absorbed by the various lectures which covered different disciplines of Psychology."
"Students left the campus talking about Psychology, the drive to study in Higher education and reflected on the hard work they need to put in to get there."
Students who attended the event gave the following feedback:
"I enjoyed taking part in the practical's and learning about the different areas of psychology that I could potentially choose in the future. This trip made me a lot more interested in learning about psychology because of all the activities and information that we learnt and has made me more passionate to continue my future plans."
"I found out about the wide range of jobs in the area of psychology and the trip allowed me to further my knowledge in forensic psychology."
"I enjoyed learning about all the different fields in psychology that I didn't know about before. Also the activities were very fun."
"I really enjoyed the activities and learned new things about psychology. The activities were really helpful and I enjoyed the rubber hand activity the most. Also I look forward to doing psychology in the future."
We're delighted the Careers Footsteps programme is inspiring both students and volunteers to delve deeper into their subject interests and hope this event will inspire our other volunteers to expand their volunteer roles. Thanks to the University of Westminster Psychology Department for putting on such an interactive and well-thought out day for the students.
Read more about the event on the University of Westminster website.