Chargehand Electrician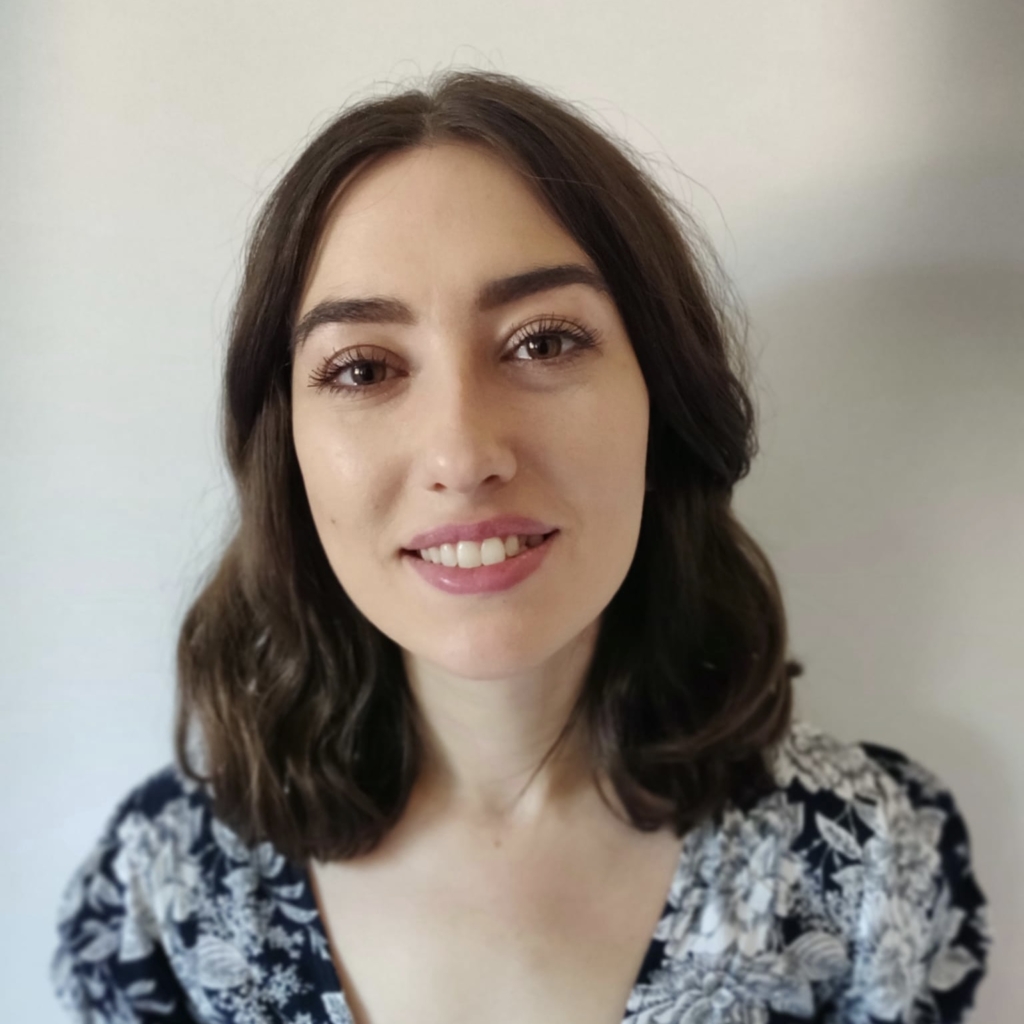 Rachel signed up to the Inspiring the Future of Theatre campaign in 2020. She has since taken part in 10 different careers activities where she's connected with young people to share her industry insights from working as a Chargehand Electrician at the Aldwych Theatre in London.
We spoke to Rachel about what inspired her to share her love of theatre with young people, why she wanted to raise awareness of the exciting opportunities available within the industry and why you should consider getting involved too!
Why did you get involved?
I just loved what Inspiring the Future are doing. My initial pursuit of further education and a career didn't go to plan due to health issues at the time, and I believe it's important for young people to hear from those who have had to overcome obstacles along the way because at that age it can be completely demoralising. On top of that, I can speak as a young female working in what was considered to be a masculine job, all while having the privilege of introducing our industry to the next generation.
An awful lot of people who work in the industry, myself included, ended up finding a career that we love completely accidentally. I think it's important to introduce these careers to young people who might miss that initial opportunity to spark their interest. Young people need the chance to learn about and gain interest in a wide range of careers and industries early on, before they reach an age where society encourages them to start pursuing a career.
When I was at school, there wasn't the opportunity to see the backstage roles unless you chose to do GCSE drama. Personally, I work backstage because I don't like being centre of attention! If the opportunity to learn about these careers hadn't been restricted to those interested in acting, I might have found my way to this industry years sooner. I think it's getting a bit better these days, but there's still a lot more that we can do to introduce young people to careers in theatre and Inspiring the Future is playing a big part in that.
What activities have you taken part in?
I've done quite a few of the 'What's My Line?' activities where the children meet the volunteers, hear about the different jobs and then they have to choose which volunteer they think does which job.
They hear electrician and they think 'Oh, the male, not the young female'. It's great, I think it's important for young people to see a young female working in the theatre industry in a job they might not expect.
What is the best part about volunteering for you? 
Deciding to volunteer was one of the best decisions I've ever made. I love my job far too much to not want to share it with others who might end up loving it too!
I suppose it's just a nice feeling, knowing that you have potentially had a huge impact on someone's life and opened their eyes to this amazing industry. I'm doing it for the people who might love this career and not know it exists.
Why would you encourage other theatre professionals, particularly those working backstage, to volunteer?
We're all familiar with the skills shortages in the industry post-Covid, but with the recent news about backstage courses struggling to attract students, I think it's more important than ever for us to be proactive in introducing young people to theatre and the lesser-known jobs that keep the industry alive.
There's so much love for what we do, and we want to talk about it. I think we should go and share this passion with the next generation. It doesn't take that much free time to do, and it can make a difference. Why not try?
A huge thank you to Rachel for sharing her experience of volunteering on our Inspiring the Future of Theatre campaign!