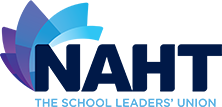 Dear NAHT Member,
Welcome to the Primary Futures landing page designed specifically for you! We hope this page gives you a little more background about Primary Futures and the strong links with NAHT.
Primary Futures was launched officially in 2014 as a partnership between the Education and Employers charity and NAHT after pilot activity across a group of schools in the North West, the West Midlands and Yorkshire.
Following the success of Education and Employers' Inspiring the Future careers programme for secondary and college students, the charity was keen to develop a school-led model helping to raise children's aspirations in primary schools. With the majority of primary head teachers and school leaders among its members with specific expertise in primary, NAHT was the ideal partner for the Primary Futures programme and keenly supported the initiative, as they continue to do.
Primary Futures is a free programme for schools developed by teachers, for teachers that connects schools with inspiring role models from across the world of work through our database of thousands of volunteers. Primary Futures aims to raise children's aspirations and attainment, broaden horizons and help to show the many exciting opportunities that might be open to them in the future. You can't be what you can't see!
Our extensive research to date shows real success:
Primary Futures works wherever you are and however it is delivered – findings from our recent research were consistently positive across a wide geography of 114 local authorities
Evidence suggests that career-related learning enriched with employer activities increases motivation, particularly among the most disadvantaged children. After a Primary Futures activity, 82% of almost 10,000 children said they now understand that core subjects can be useful in many jobs, and 88% agreed that doing well in school could help them in the future
Activities help challenge gender stereotypes – after meeting volunteers from the world of work, 84% of pupils said that they understand boys and girls can do the same job
94% of teachers would recommend Primary Futures to a colleague.
Schools can use Primary Futures to plan in-person activities with local volunteers, or connect virtually across the country. With thousands of virtual volunteers available, schools can find jobs in the real world that link to their classroom topics or themes whether it's a solar physicist joining a lesson on space, or a graphic designer talking about how they use art, maths and IT.
Our new pre-recorded video activities are a great place to start and give schools a taste of the exciting volunteers they could connect with. For example, videos for KS1 and KS2 explore gender stereotypes by meeting role models such as a female construction worker and a male florist.
So, what do you do next to join us?
Register as a teacher with your school (this should take just 30 seconds)
Look at our resources and guidance, available on your portal homepage once you've signed up
Search for volunteers to get a taste of the thousands of volunteers you could access
Get started with one of our pre-recorded video activities
Book a planning call with our team to talk through ideas for your activities
Plan your first activity
Our Primary Futures team are on hand to support you so please get in touch with any queries – we'd love to hear from you.
"Now is the time for us to ignite our children's aspirations. We need to help them see what's possible and the opportunities open to them. Primary Futures does that and NAHT has been a proud supporter from the start. It is truly incredible how much impact this scheme has had over the years."

Paul Whiteman, NAHT General Sectretary
We look forward to you joining us, helping to strengthen our partnership and really make a difference to the lives of children!